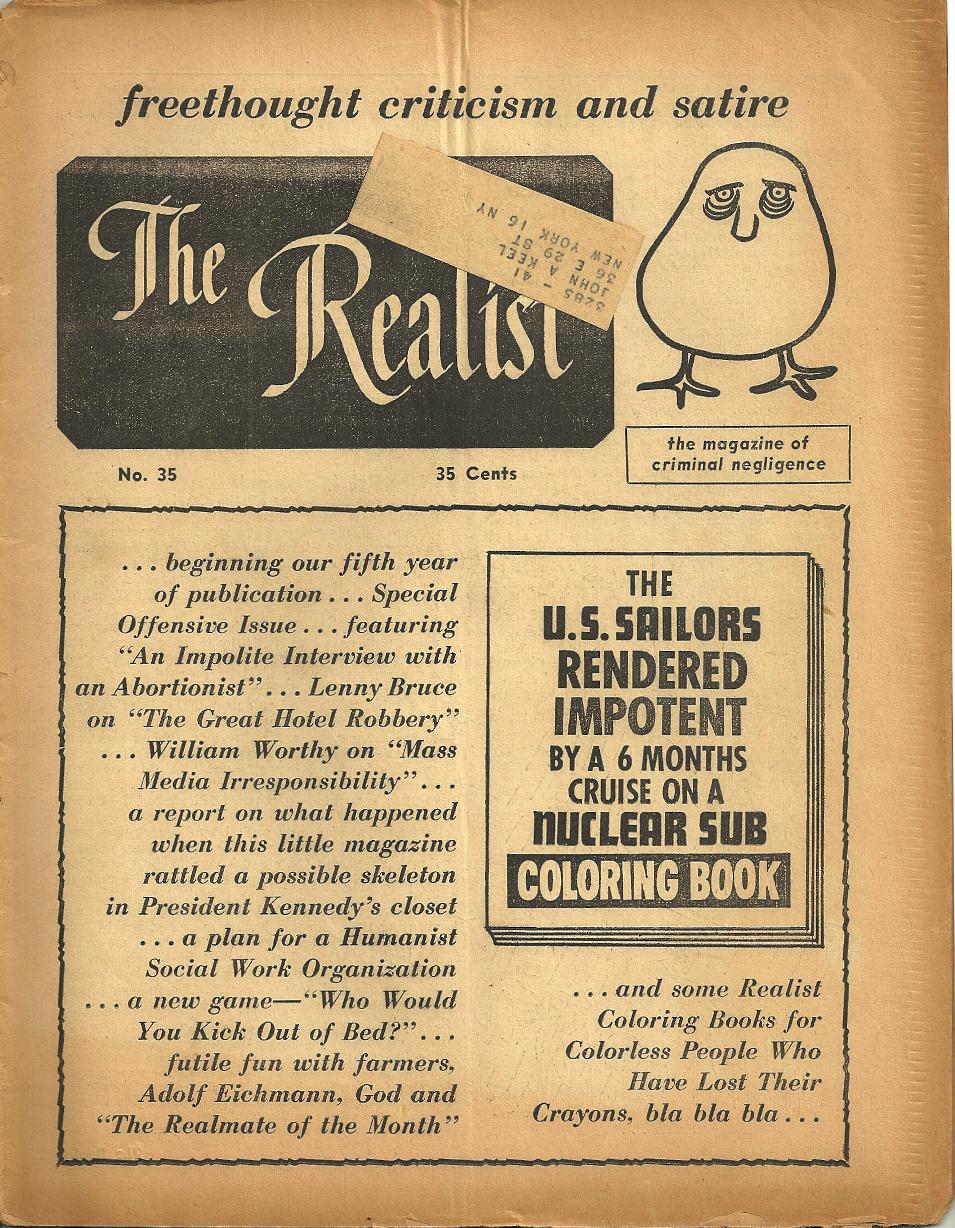 Just a little anecdote for synchronicity fans: A number of years ago (I forget exactly when), I went to a library sale in Manhattan. Near the check-out was a stack of old copies of The Realist, which I happily scooped up. As it turned out, I knew the volunteer at the cash box, comedy historian Ron Smith, and so chatted with him as I paid, rather than look at the magazines.
It was only when I got back home that I saw that they were John's subscription copies. When I told him, he laughed, saying, "I threw those out years ago. You bought my garbage!"
John was a friend and fan of editor Paul Krassner, and, as Satyr-man buffs know, put him into his superhero spoof, The Fickle Finger of Fate.