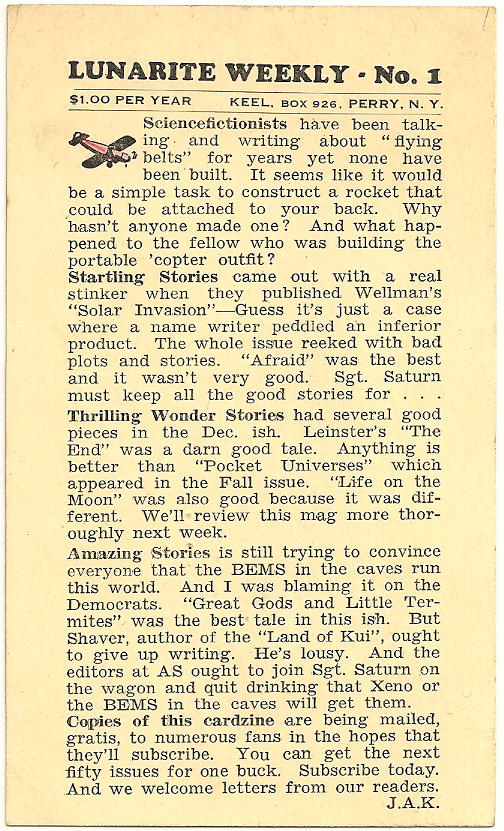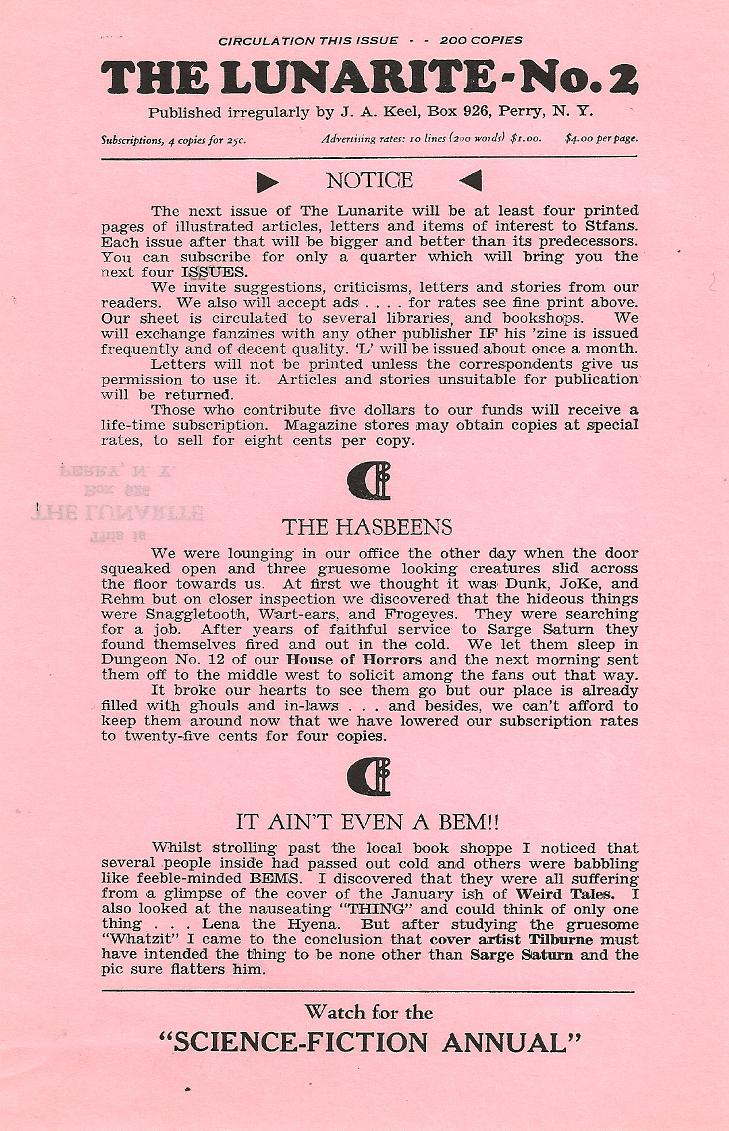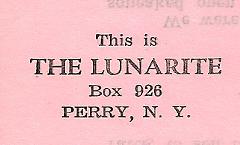 John published a science fiction fanzine, The Lunarite, in 1946.  As he recalled, he was then contributing a column to the local paper, the Perry Herald, and was able to get it printed on their presses.  The first issue appeared on a postcard; the second was a single sheet on light pink paper.  They were modest, but they were typeset; which made other science fiction fans (or, in the jargon of the time, "scientifiction fen," or "stfans"), with their smudged mimeographs, jealous.
A couple of notes: Keel fans may be intrigued by his early mention of the "Shaver Mystery"  in that first issue.  A BEM was a "Bug Eyed Monster," a cliche scorned by true stfans. In the second issue, Lena the Hyena was a cartoon of a hideous woman, drawn by Basil Wolverton for a contest in "Li'l Abner."  Sarge Saturn was the fictional letters editor for the Standard line of pulps.  And the Weird Tales cover John mentions can be pondered here.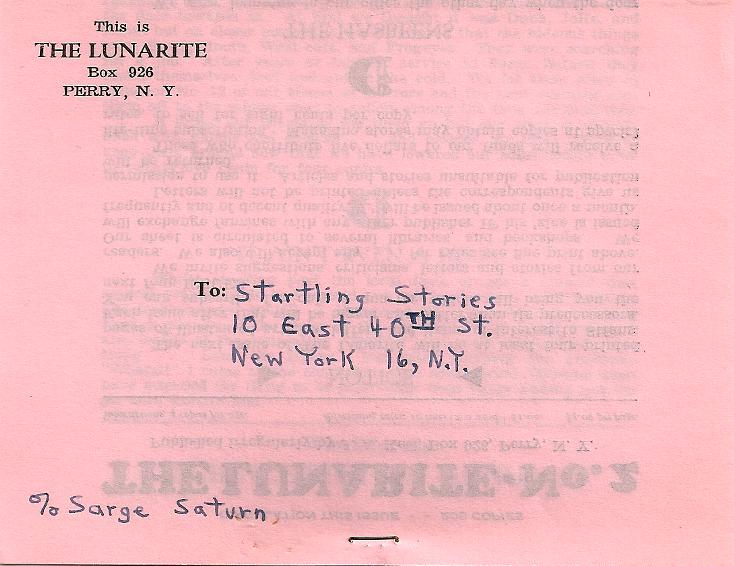 John never sent Sarge Saturn his copy.  Maybe he decided it was time to put fandom behind him, and turn professional.