I've posted some of the clippings that John saved from the Point Pleasant flap; I'll post some more.  First, though, I thought you might be interested in the cover sheet of his file.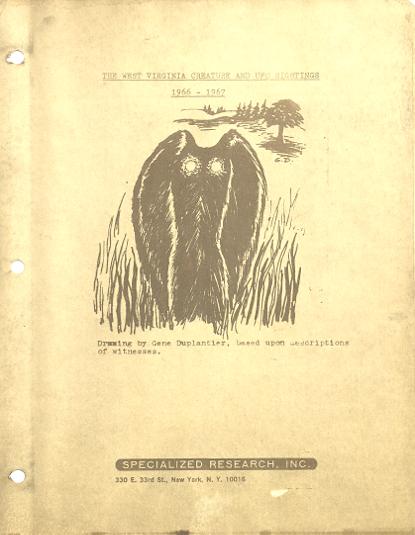 That's Gene Duplantier's rendition of Roger Scarberry's original sketch.
And here's the introductory note.  Apparently John circulated this photocopied file to other researchers.  I've enhanced the faded original for legibility.