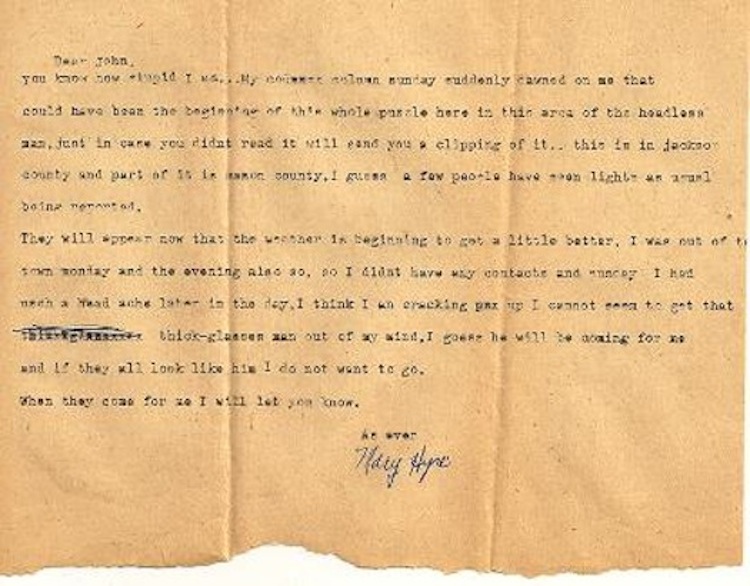 This brief letter from Mary Hyre, postmarked May 2, 1967, shows how difficult the events in Point Pleasant could be for those who lived through them.  In this note, she remembers one of the unusual visitors to her office (whom some of you may recall from Chapter 8 of The Mothman Prophecies).
Here's a transcription, if you have difficulty with the original:
Dear John,
You know how stupid I am…  My column sunday suddenly dawned on me that could have been the beginning of this whole puzzle here in this area of the headless man, just in case you didn't read it will send you a clipping of it..  this is in jackson county and part of it is in mason county.  I guess a few people have seen lights as usual being reported.
They will appear now that the weather is beginning to get a little better.  I was out of town monday and the evening also so, so I didn't have any contacts and sunday I had usch a head ache later in the day, I think I am cracking up I cannot seem to get that thick-glasses man out of my mind, I guess he will be coming for me and if they all look like him I do not want to go.
When they come for me I will let you know.
As ever
Mary Hyre
She enclosed this column, which recounts some earlier ghost stories from the area.