Carl Allen — or, as he preferred to call himself, Carlos Allende — caused a great deal of confusion in the ufological community in the '60s.
If you're unfamiliar with him, I can direct you to Robert A. Goerman's dossier.  But, in brief, Allen wrote some letters to the UFO writer Morris K. Jessup, which, disseminated and elaborated, became the story of the "Philadelphia Experiment."  He also annotated a copy of Jessup's book, The Case for the UFO, and sent it to Admiral Furth, Chief of the Office of Naval Research in Washington, D.C.  The Navy transcribed it, and published it in a small edition with Allen's commentary in red: thereby puzzling and exciting saucer buffs everywhere.  The "Varo Edition" (so called after the printer) became a legend, more talked about than read, until Gray Barker published a facsimile in 1973.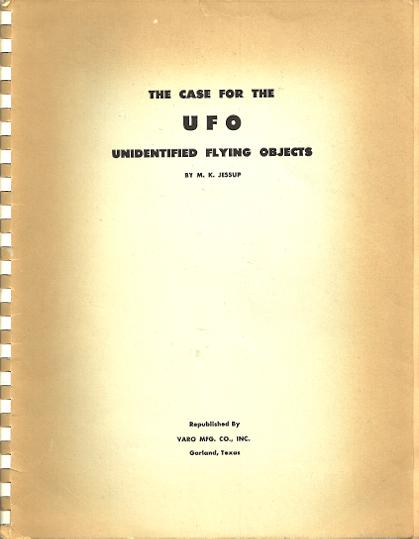 Jessup eventually killed himself; and speculation about his suicide, the military, and Allende generated many conspiracy theories.
According to John, the original Allende-enhanced paperback ended up with Ivan Sanderson; and John recalled sitting up one night to study it.
Allen also wrote John a few times.  He favored long, abusive, and incoherent tirades ("dammit you make me darn good and mad with your silly-damm supercilliously snobbish all-knowing superiority").  Here's the final page of one: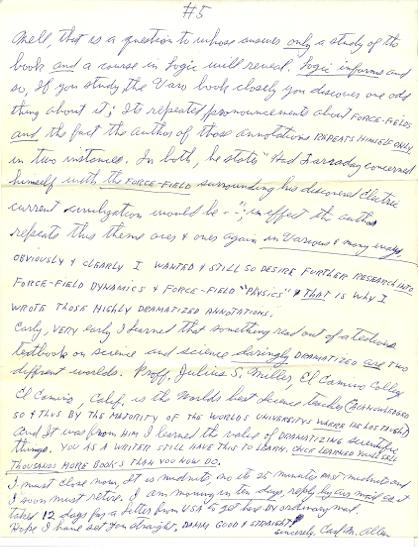 Allen was, at last, no more than a troubled drifter.  Goerman's interview with his father (Fate, 10/81) is a sad one.  But Carlos caused quite a bit of excitement in his day.