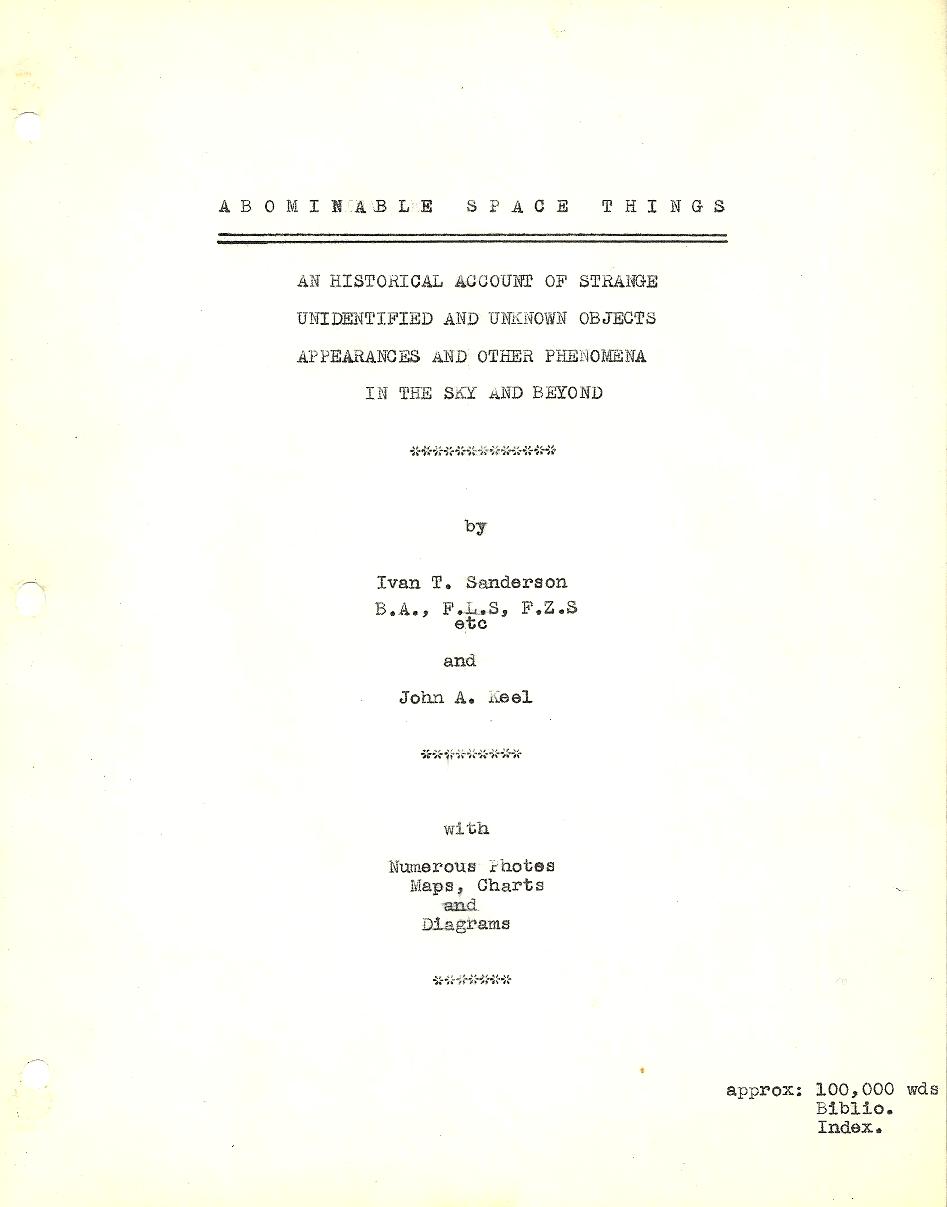 In 1967, John Keel and Ivan Sanderson made a serious attempt to write a book together.  The subject was UFOs; the year was notable for the unusual number of sightings, and public interest was at its height.  A book by these two remarkable writers and researchers was bound to be a success.
They chose the title to avoid the words "UFO" and "saucer" (which "send the interested reader and even the aficionados screaming for television"), and to invoke Sanderson's popular book Abominable Snowmen: "it avoided both the stigma of kookery on the one hand and heavy science on the other."
Unfortunately, this promising idea was never to be.  All that remains is this title page, a brief pitch, and a proposed table of contents.  The book was to be "strictly reportorial… completely without faiths, beliefs, and theories."  The table of contents was chronological, from "The Beginning: Prior to 20,000 B.C." to "The Breakthrough: A.D. 1966."
Despite these clear intentions, their collaboration proved impossible.  Keel found Sanderson's approach too speculative and chatty; and Sanderson, in turn, wasn't interested in detailed lists of sightings.  Both went on to write their own, very different, treatments of the subject.  And we'll never know what their combined approach would have produced.