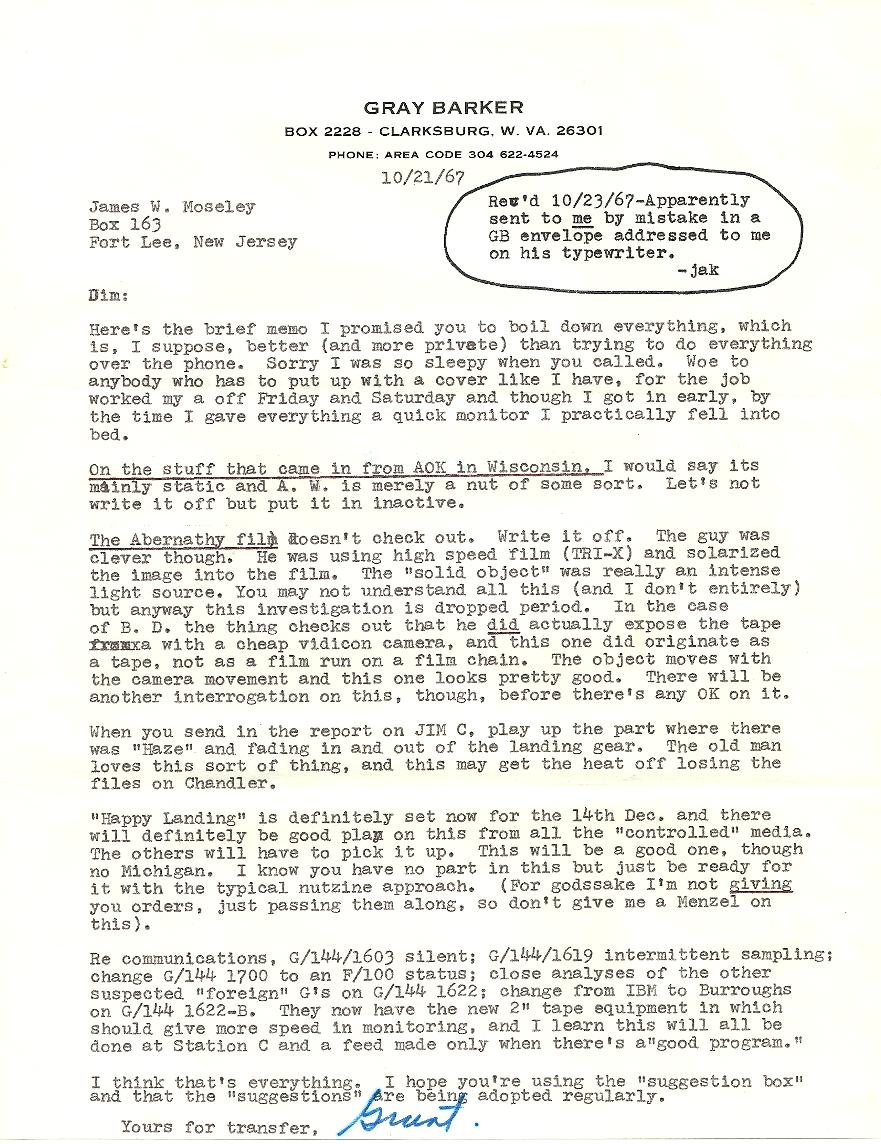 1967 was a particularly strange year for John.  He had realized that he was increasingly unhappy writing for television, and had turned away from the field.  By late 1967, he had become a full-time ufologist and fortean, and was fielding a daily barrage of bizarre reports from witnesses and from other researchers, and puzzling over strange letters and phone calls.
Many other researchers were too; and the field had become a tangled mess of rumors, disinformation, hoaxes, tests, accusations, and suspicions.  It seems as if UFOS were often forgotten in the confusion.  Gray Barker was in the middle of it all, and known to stir things up for the fun of it.  I suspect that was the case here: he sent this letter to John, addressed to fellow researcher Jim Moseley; the references to "the old man," the numbers, and the odd signature seem designed to promote paranoia.  John suspected it was a prank, but also considered the possibility that it was a hoax by someone else to test his response, sow dissension, or track channels of communication; and he and his contacts exchanged long letters about these possibilities.  As I said, it was a strange year.
ADDENDUM (12/12/12): I've posted a better scan of the letter.  And I'm adding John's notes on the letter.