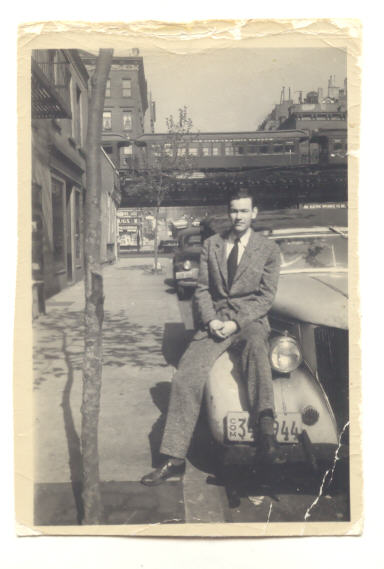 The Bowery News — originally the Hobo News — was a kind of raffish paper that celebrated the culture of the Bowery.  It included cartoons, verses, racing tips, and news and gossip about hoboes, bums, panhandlers, barflies, hitch-hikers, tramps, pearl-divers (dishwashers), and the rest of  "Society's basement."
John wrote for it in his teens; the photo shows him outside the office when he was nineteen.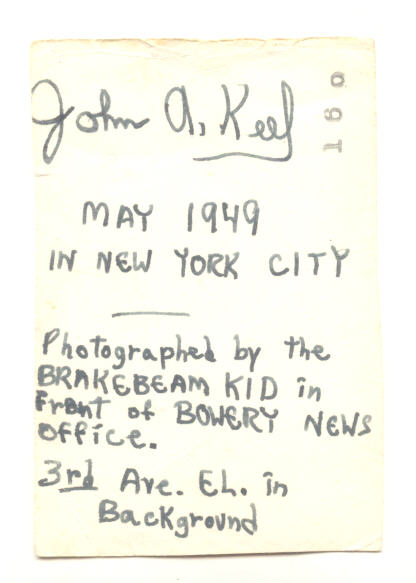 And here, for good measure, is a picture of the Brakebeam Kid, also from 1949.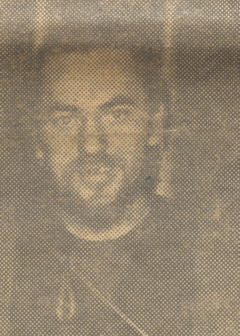 All of which leads us to a Keel bio and poem from the Bowery News, December 15, 1948.  The novel mentioned was West of Washington Square — lost long ago.  And I assume that the joke that follows was just filler added by the editor.