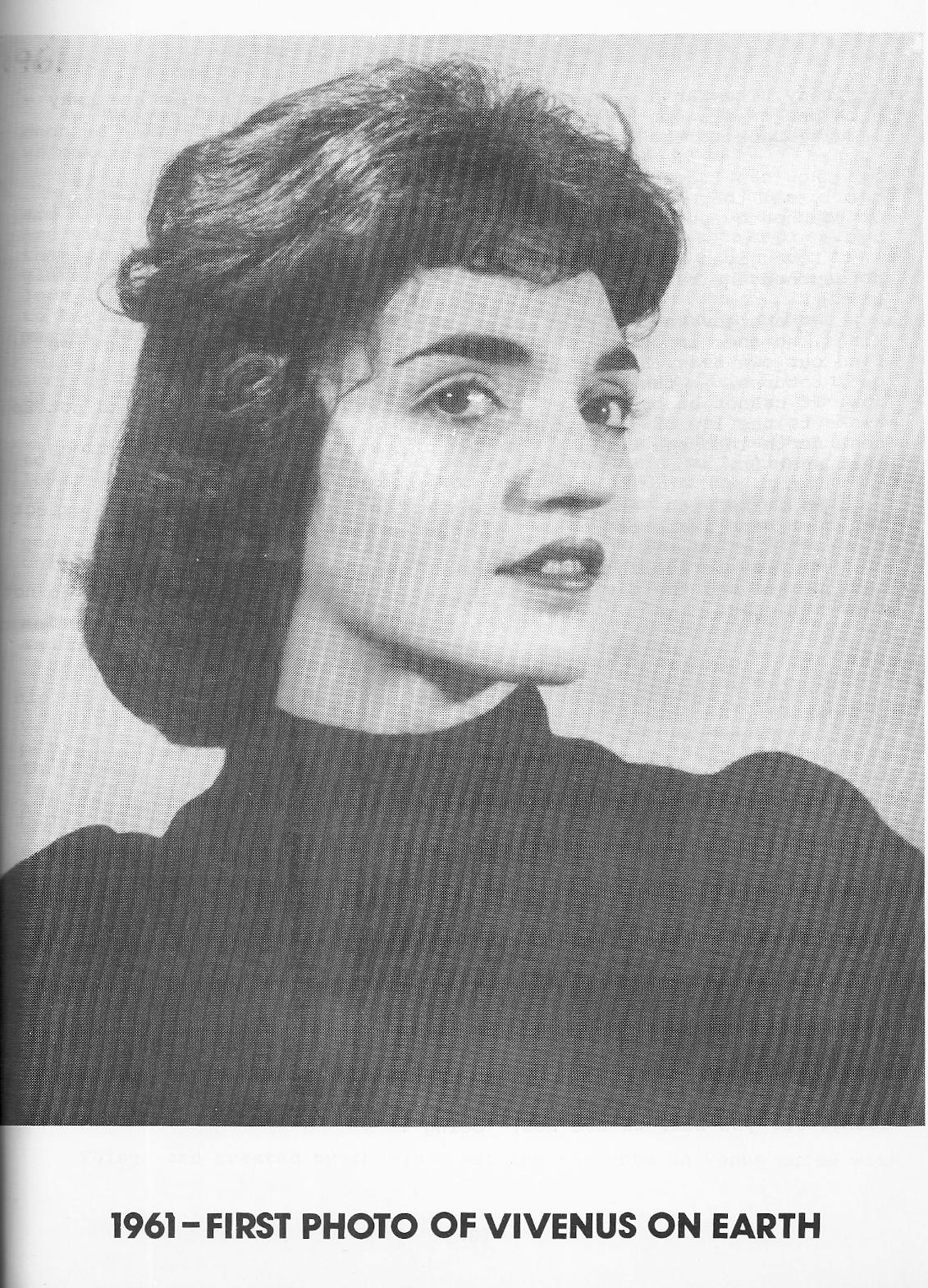 There's been some interest in Vivenus in the comments, so I'll post a few items about her as a sort of footnote to Mary Hyre's letters.  All of these come from her book Vivenus: Starchild, published in 1982 by Global Communications.  On one of these pages, she says she's written 81 songs.  I'd certainly like to hear them.
I apologize for the corduroy pattern above; I guess my scanner doesn't like halftones.
PS: I've learned from further searching that Timothy Green Beckley has republished Vivenus: Starchild.  Get a copy for more Vivenus!