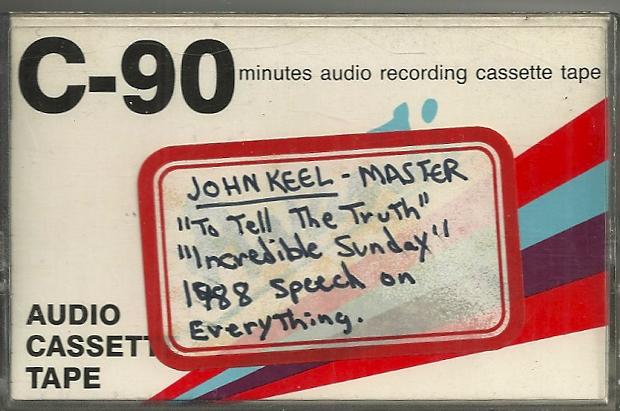 One of John Keel's odder media appearances was as a guest on "To Tell the Truth."  There may be a video somewhere, but I haven't seen it; fortunately, John saved an audio tape.  It's undated, but since he was plugging The Mothman Prophecies, I assume it was sometime in 1975.
The sequence is ten minutes.  John and the two pseudo-Keels are quizzed by Kitty Carlisle, Bill Cullen, Peggy Cass, and Nipsey Russell on Mothman, the Yeti and Bigfoot, and ultraterrestials.  For me, it was certainly odd to hear Nipsey Russell interrogating John about Mothman, and to hear Kitty Carlisle try to figure out what an ultraterrestrial was.
For the record, the other Keels were Christopher Arnold, who described himself as an instructor, and Jeff Brown, a producer of TV commercials.  John was apparently the most convincing Keel, since only Peggy Cass voted for the wrong Keel, casting her vote for Arnold.