John, like other UFO researchers, had to contend with crank mail from a group (or, probably, one prankster) called "The International Bankers."  Here's how he defined them, in his unfinished dictionary: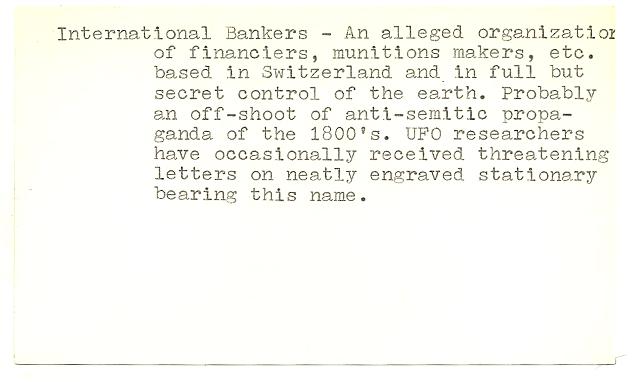 He did, in fact, receive one of these letters.  Here's how he described it in Anomaly 3: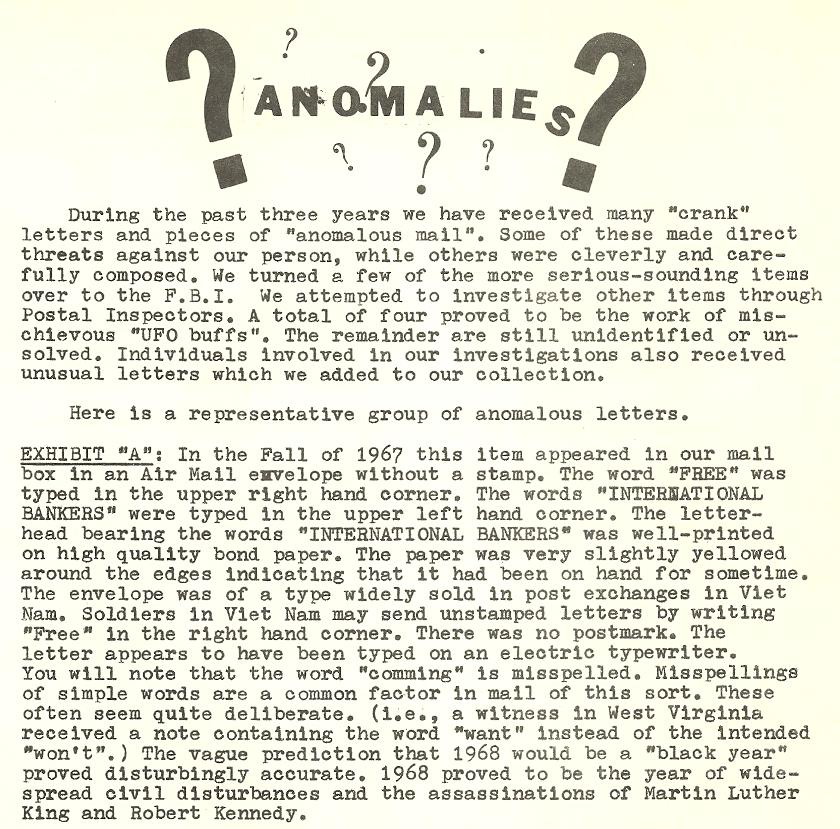 Here are the letter and envelope: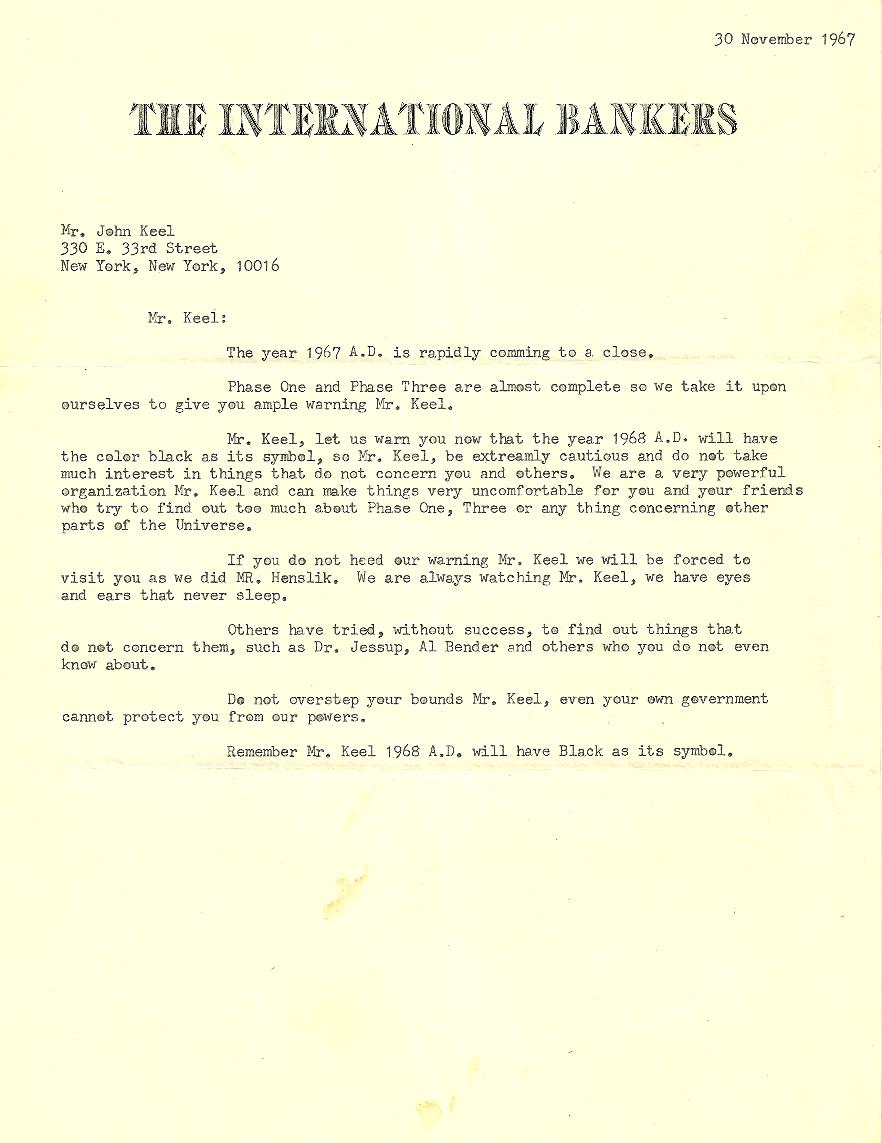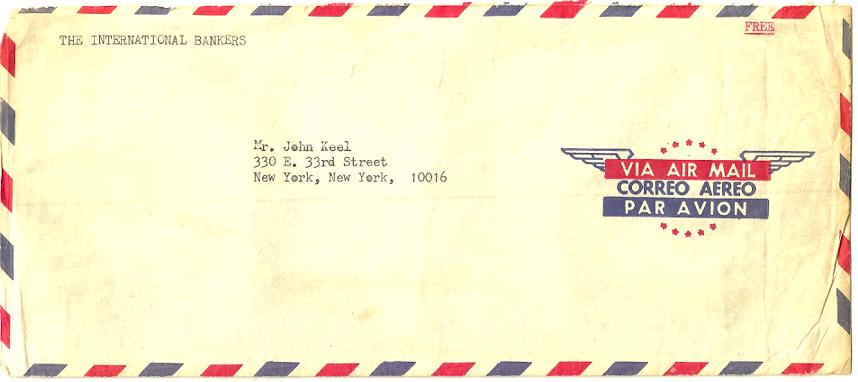 As he says in Anomaly, he was struck by the similarity to military franking, as in this letter from PFC Richard S. Hack.  Note, though, that military mail is postmarked by the Army Postal Service, and that the letter above has no postmark: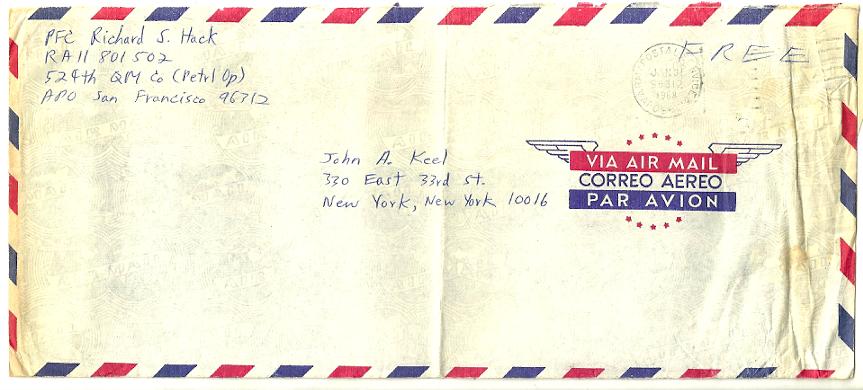 This envelope was also in John's files.  It was sealed, so I took the liberty of opening it, only to find newspaper ads cut to the size of the envelope.  I assume John sent it to himself, to see what the Post Office would do with another unstamped letter from "Bankers."  He found out: they wanted their nickel.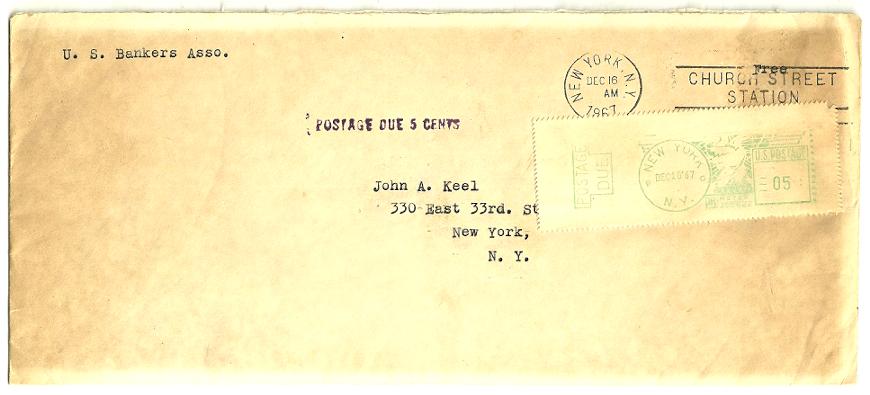 The idea of "International Bankers" having a hand in UFOs had long been woven into the antisemitic conspiracy theories of George Hunt Williamson, John McCoy, William Dudley Pelley, and others.  Somebody, though, went to the trouble of printing stationery and sending out crank letters.  I suspect that it was Gray Barker, cooking up confusion again; although I suppose it's unfair to blame all ufological pranks on him.  Any ideas?
ADDENDUM:  Mentioning Gray Barker reminds me that I've been meaning to rescan his "Grunt Letter."  I've also added John's notes on the matter…