In Chapter 10 of The Mothman Prophecies, John discussed the curious wooden plugs that he found in a woman's telephone in Point Pleasant.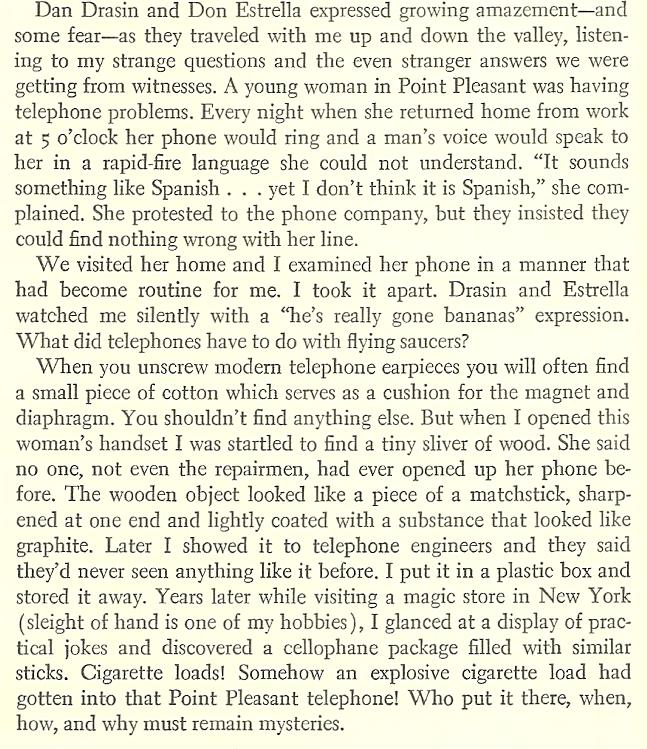 He did indeed keep the sliver of wood in a plastic box.  In fact, there are two of them, along with a card noting the woman's name and the date.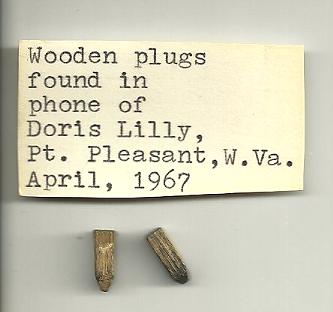 They're 10 mm long, and, as you can see, whittled from some light wood.  Are they really cigarette loads?  I'm not going to put a match to them; judging from the reviews I checked on Amazon, many are duds anyway.  Here's a photo of some contemporary loads for comparison.
Whether they're cigarette loads are not, what were they doing in Doris Lilly's phone?