February 21, 2016
This promotional flyer is dated on the back "July 19, 1956, Barcelona, Spain." Won't somebody hire this intrepid young "author-globetrotter-magician-explorer"?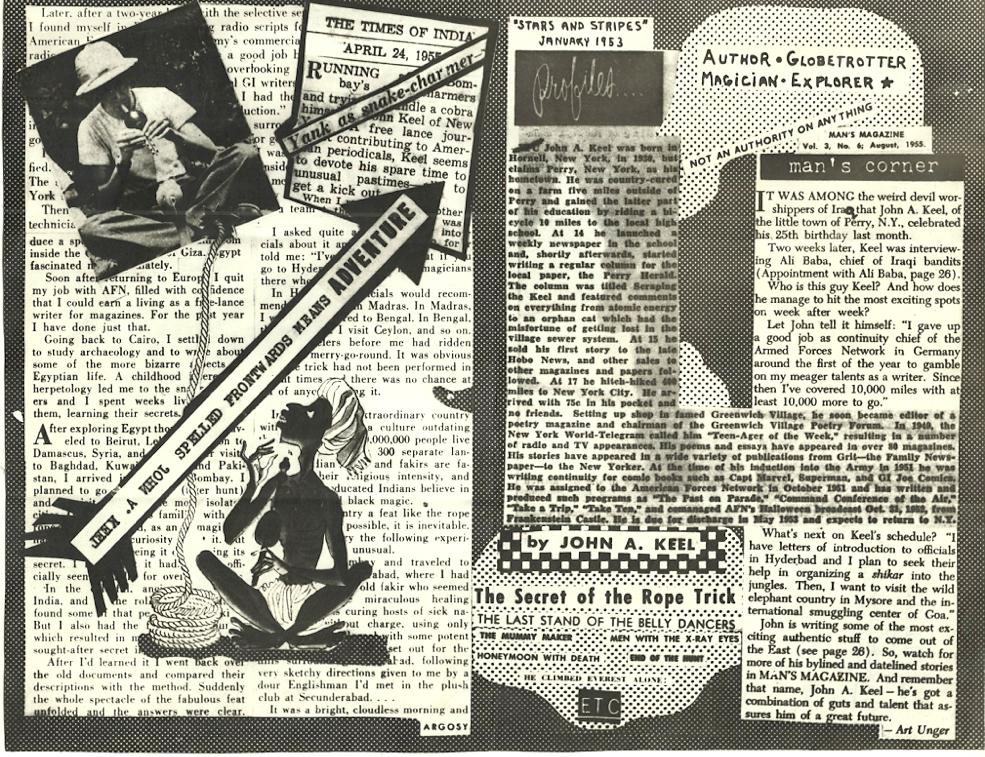 February 14, 2016
Jerome Clark responded to John's letter, mentioning that he was seeing a therapist to cope with stress. John's reply includes a rare account of his own visits to a psychiatrist, as he grew increasingly disenchanted with television work. The correspondent who was visited by the strange man who wanted "trip insurance" was Mabel McDaniel, mother of one of the first Mothman witnesses, Linda Scarberry, and a witness herself.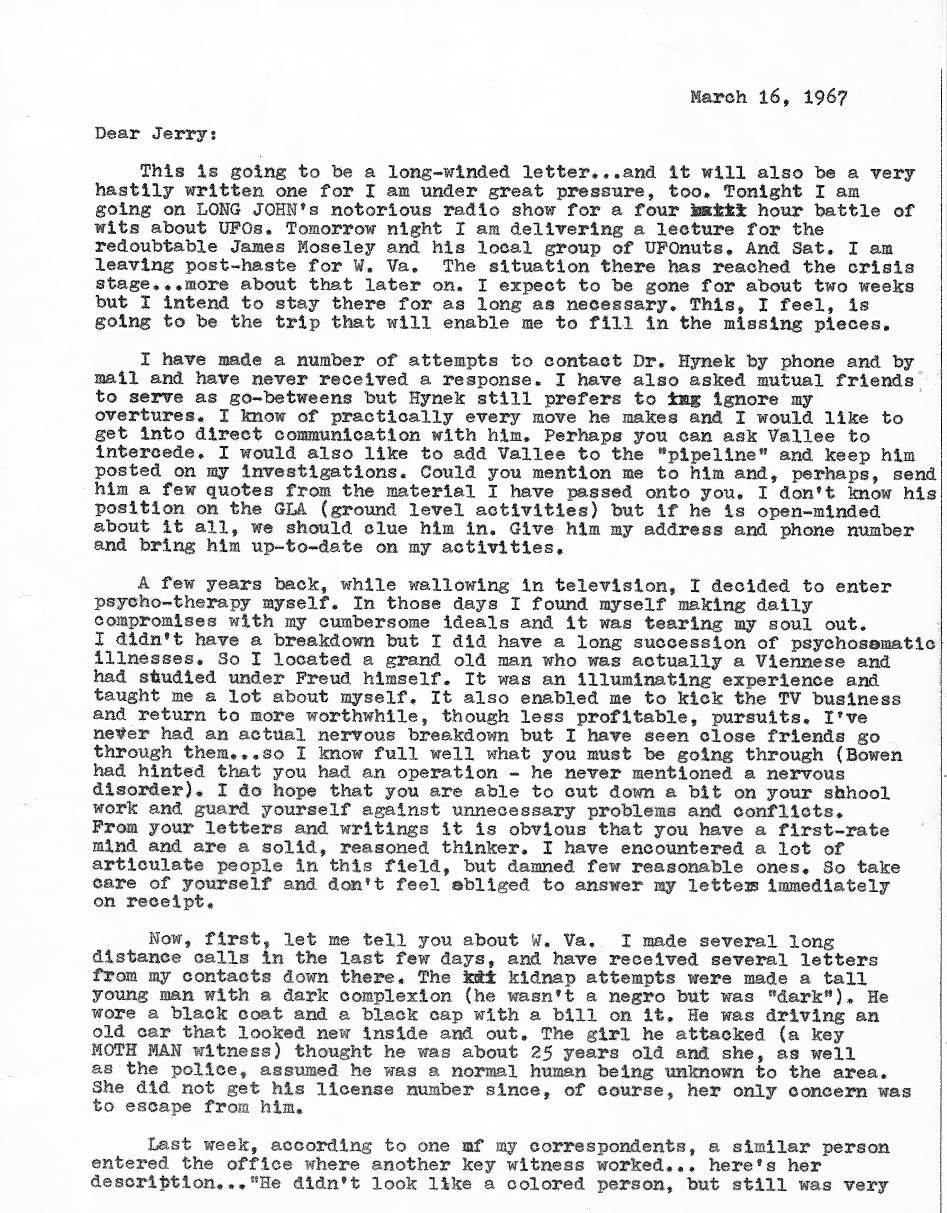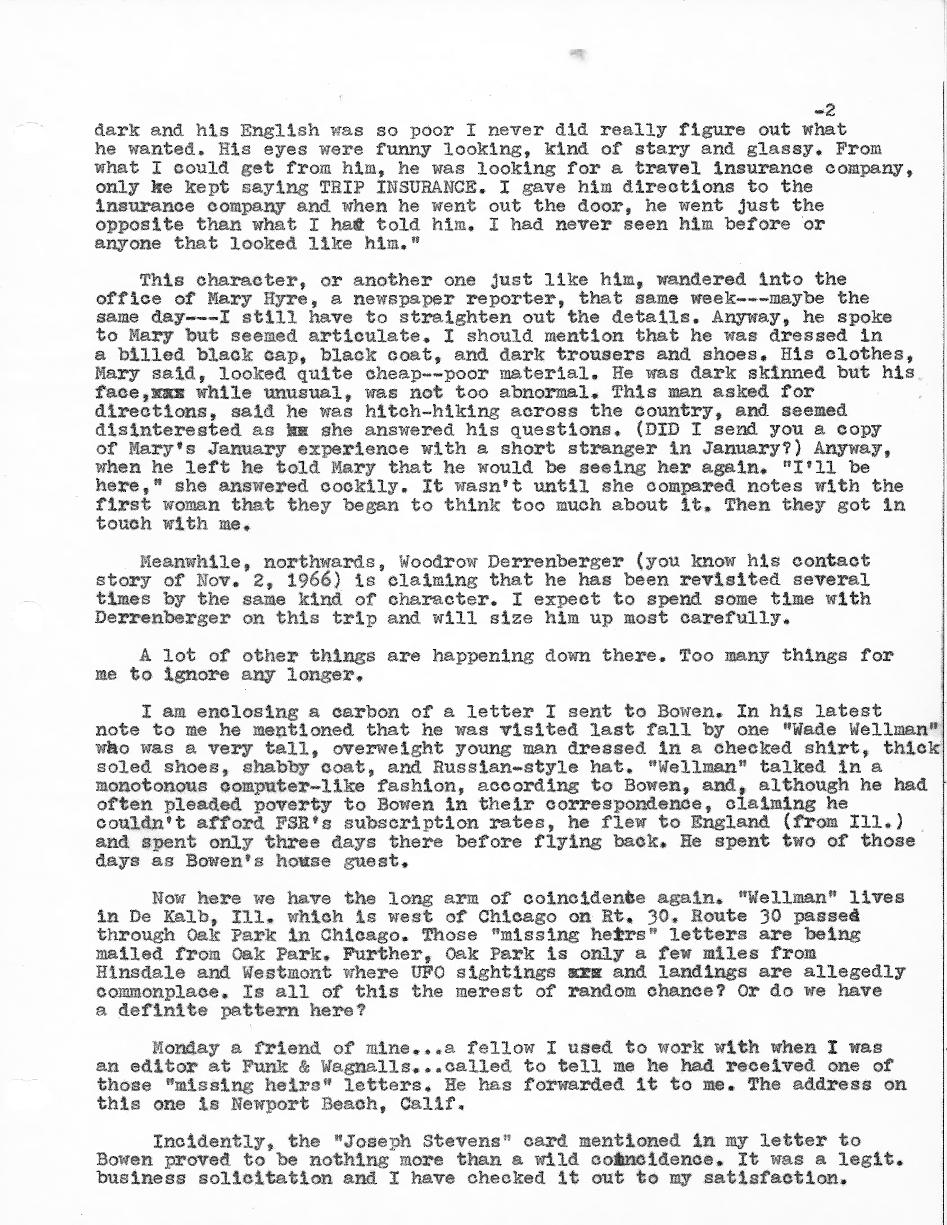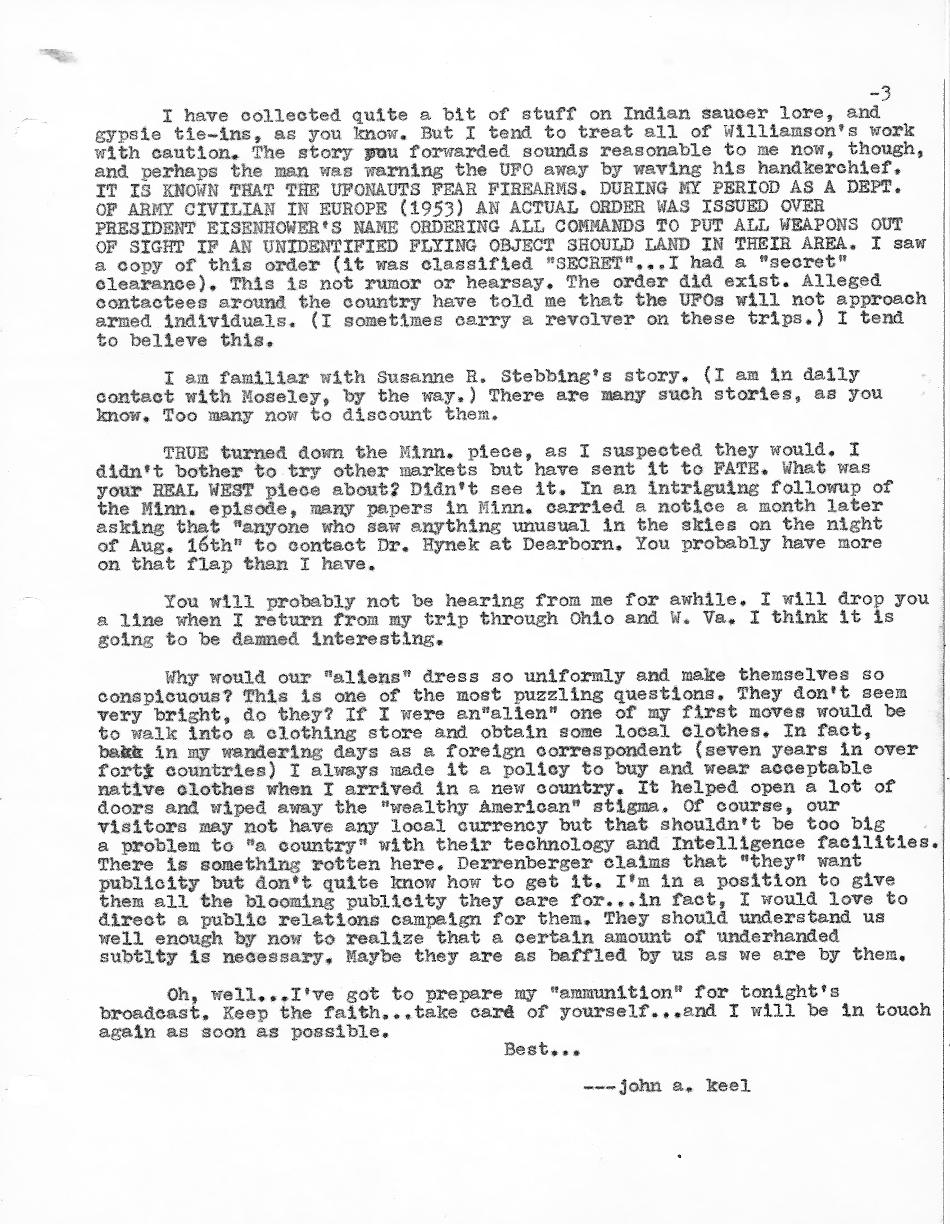 February 10, 2016
John responded to Charles Bowen's letter with a report on his recent research, particularly the events in Point Pleasant. He also wonders why "UFOS certainly attract a peculiar bunch of misfits." The postcard from Joseph Stevens that he mentions turned out to be a legitimate business solicitation from a funeral home.