The Great International Sex Conspiracy, to be written under John's preferred pseudonym, Randolph Halsey-Quince, was to be a humor book about sex, in the form of a mock conspiracy treatise. It had another working title:

He got as far as an incomplete table of contents and the first chapter.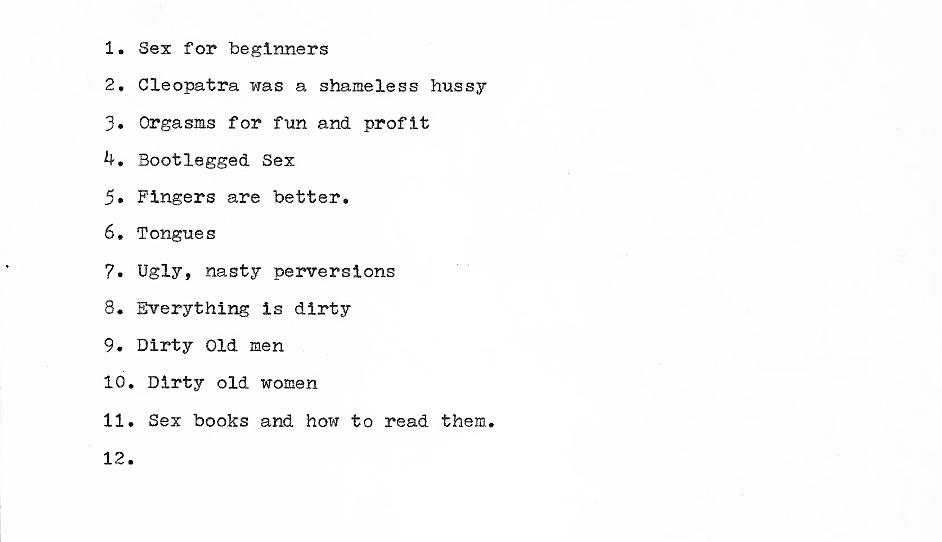 The first chapter follows, on another page. The conspiracy is revealed at last!