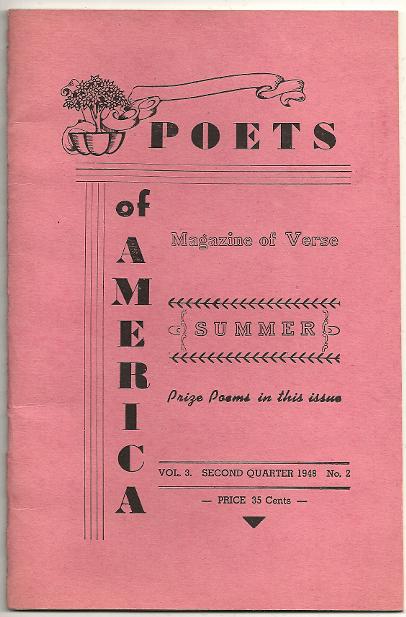 The last post mentioned that John was editing the magazine "Poets of America" in 1948; this is what it looked like.
He was very interested in poetry at the time;  he recalled that he used to declaim his verses in the park, in the grand old Greenwich Village tradition.  This issue included selections from 29 poets, as well as a tribute poem to Anton Romatka by the editor, and an ad selling Romatka's books.  John remembered quitting the magazine when the editor wanted to charge poets for publication — a policy John found unethical.
Here you can meet the staff, in an excerpt from a subscription flyer, including a bio of the 18-year-old John A. Keel.