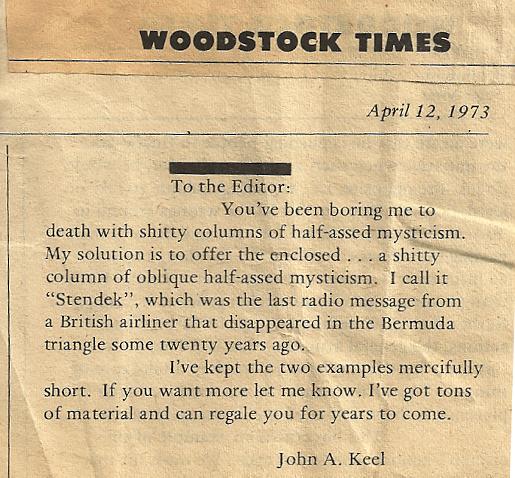 John was living in Woodstock in 1973, and introduced himself to the local paper, the Woodstock Times, with a typically Keelian note.
The first column was published with the letter, the second ("UFOs over Woodstock") in the next issue.  Both were light-hearted takes on subjects John treated more fully elsewhere.  Does anyone out there know if there were more?
And here's the first one.  For the benefit of non-US readers, let me note that Agnew was then Vice President, and one of the more unpopular politicians of the time.